Coach Manuella Steigleder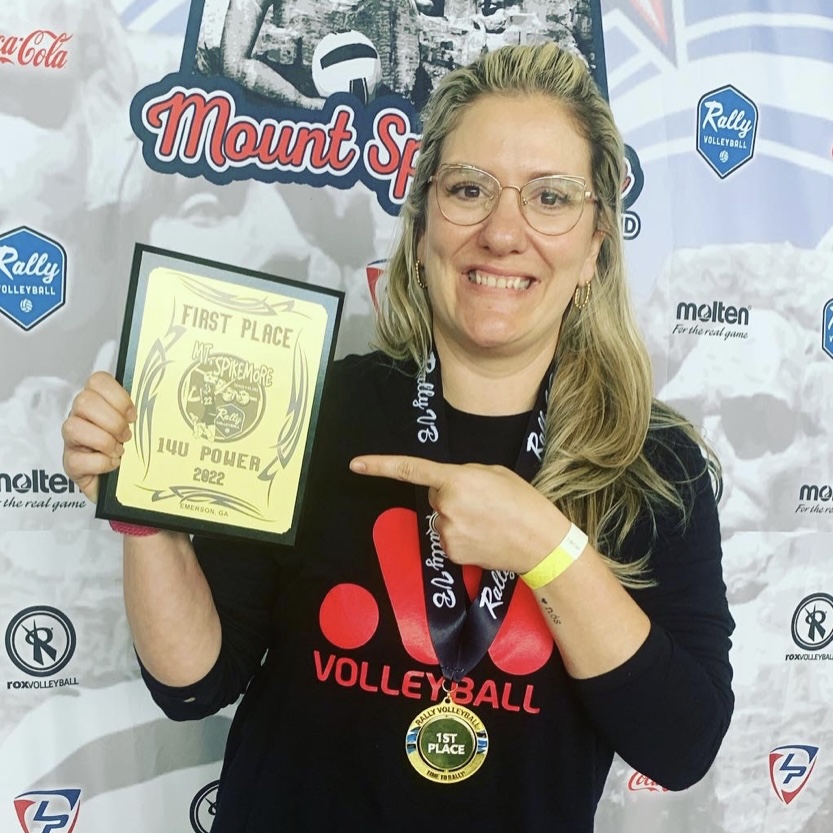 Anyone that has met Coach Manuella will agree that she is an incredibly strong woman that brings light to the life of everyone around her! Through the medium of volleyball, she has transformed the lives of many.
Manuella is a certified Physical Education teacher with a Master's Degree in Exercise Science and over 25 years of playing and coaching experience. She is a former international professional volleyball and beach tennis player — playing volleyball professionally for six years in Brazil, Portugal, and Israel and winning a league championship in Israel in 2011. She has coached at the highest levels of youth volleyball, including leading her U13 team to a National Championship in Brazil in 2021.
In her career, she has helped hundreds of kids achieve the best version of themselves. Her passion for teaching and life makes her a great role model for all of the players that cross her path and there is no better person to lead your daughter on her volleyball journey. From beginners to top-level players, you will find that she is the right person to help them grow both on and off the court.
Book your private lesson today
1 to 4 players at a time with a single coach. Focus is on the skills the players want to focus on
Restrictions: During the season, players may not take private lessons from their team's Head Coach.
Lessons have a 24 hour cancelation/change period and will not be refunded if within the 24 hours.

1 player: $110  /  2 players: $130  /  3 players: $150  /  4 players: $170
**Important note: You can only book 1 private lesson per coach per week. Your lesson will be canceled and refunded if you book the same coach for 2 or more lessons in the week.