Coach Mauricio Cunha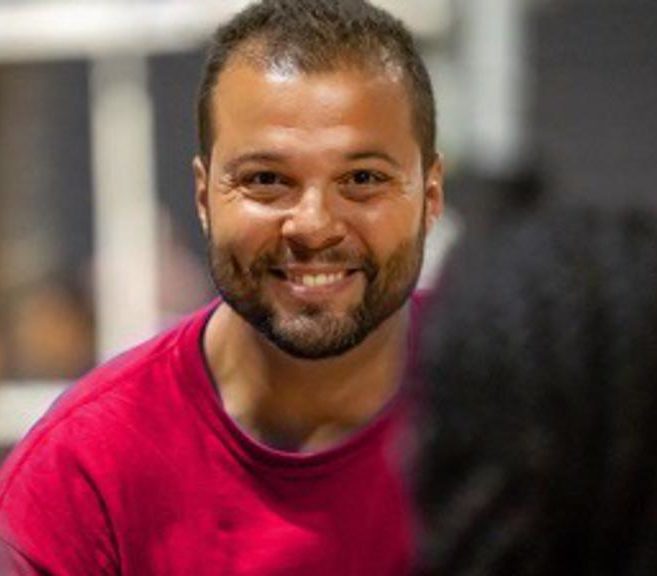 Coach Mauricio has been involved in volleyball since he was 11 years old. He played every position until his coaches finally moved him to setter, and the rest is history. He became a professional at a very young age, playing among the best for several years in professional leagues in Brazil, Spain, France, Portugal, Israel, and Turkey, learning every day from players and coaches from all over the world and getting great results.
His proudest accomplishment was being named captain of the Brazilian College National team, and winning a silver medal in the Summer Universiade Olympic Games in Belgrade, Serbia — the best result ever for the Brazilian College National Team.
His deep understanding of the game and close interaction with his coaches over the years led to a natural transition to coaching. It was in coaching that he found his true passion as he was able to share his knowledge and love for the game as he taught new players.
For the past three years, Mauricio has been coaching junior girls in the US, getting great results on and off the court, while making new friends, and getting tons of great laughs with his players along the way. His objective is to create an amazing environment for kids to learn the game and have fun, while always being competitive. As he says, kids want to have fun, and winning is much more fun!!
With Coach Mauricio, your daughter has an opportunity to learn from a world-class coach, gain an understanding of the game at a very competitive level, and develop a true love of the sport while having a great time along the way.
Book your private lesson today
1 to 4 players at a time with a single coach. Focus is on the skills the players want to focus on
Restrictions: During the season, players may not take private lessons from their team's Head Coach.
Lessons have a 24 hour cancelation/change period and will not be refunded if within the 24 hours.

1 player: $110  /  2 players: $130  /  3 players: $150  /  4 players: $170
**Important note: You can only book 1 private lesson per coach per week. Your lesson will be canceled and refunded if you book the same coach for 2 or more lessons in the week.