Coach Ashley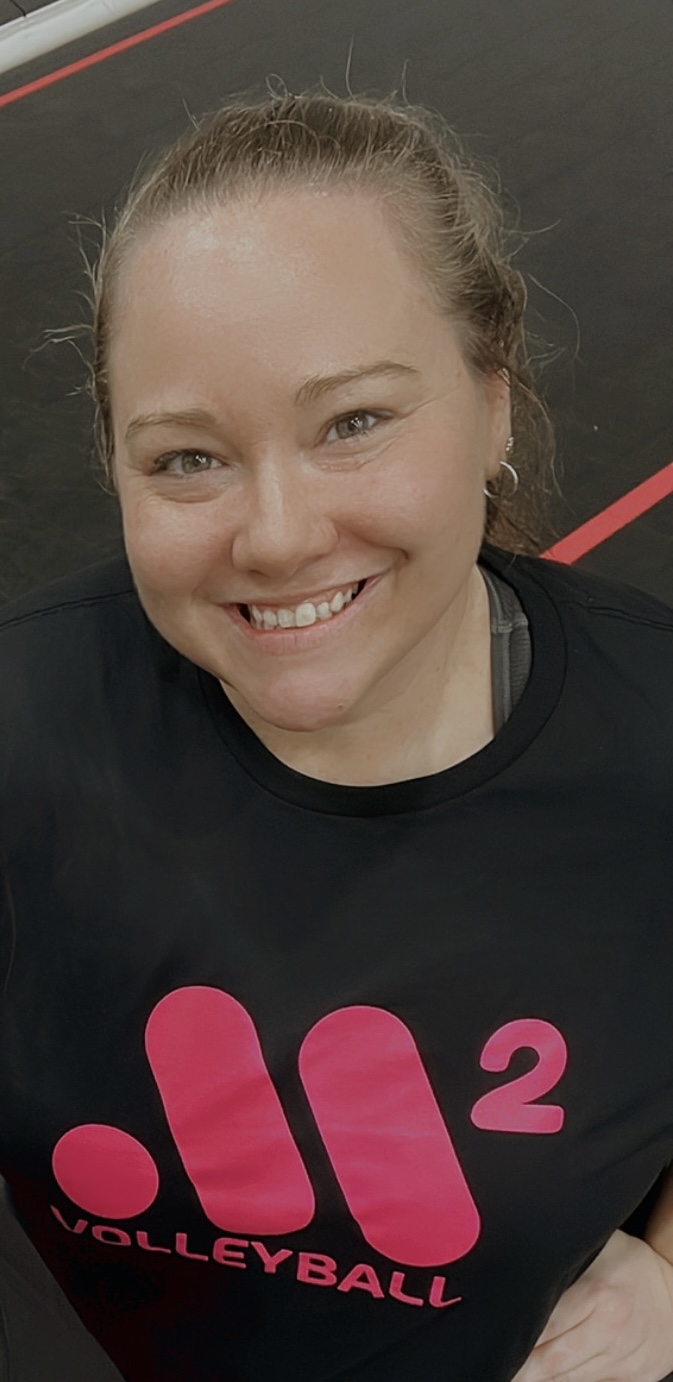 Ashley is entering her first season with M2 after four seasons with Lower Alabama Volleyball in Mobile, AL having just completed her 12th season overall. Ashley was the setter for Theodore High school and played collegiate volleyball at Huntingdon College. While an injury cut her playing career short, she began coaching various levels of the game in 2010. She has coached at every level including youth developmental, middle school, JV, and Varsity as well as regional, elite, and national-level travel programs ages 12u-17u.
The summer of 2023 was Ashley's second summer with ACE Volleyball Camps led by Melissa Wolter, University of West Florida head coach and Pati Gandolfo, Pensacola State College head coach where she assisted with varsity team camps and helped to lead a number of small, satellite camps for schools throughout Alabama, Mississippi, and Florida. In her last 10+ years of coaching, she has a total of 16 club tournament championships and a middle school league championship. Ashley's 14u team received a bid to USAV Nationals in 2020, her 13u team finished 9th of 150+ teams at the AAU National tournament in 2021, and her 16u team had a top 10 finish at Big South National Qualifier as well as a 5th place finish at the AAU National Championship tournament in 2022.
In 2023, her 14u team won a bronze medal at Sunshine National Qualifier and won their division bracket at the AAU National tournament. Ashley is extremely passionate and enjoys being a student of the game. Always eager to learn and teach the latest techniques, she strives to instill confidence and discipline in her players while maintaining a kind and positive atmosphere.
Ashley has run private lessons for all ages and skill levels since 2017 and would love the opportunity to continue that work with the athletes at M2!
Book your private lesson today
1 to 4 players at a time with a single coach. Focus is on the skills the players want to focus on
Restrictions: During the season, players may not take private lessons from their team's Head Coach.
Lessons have a 24 hour cancelation/change period and will not be refunded if within the 24 hours.
1 player: $90  /  2 players: $110  /  3 players: $130  /  4 players: $150
**Important note: You can only book 1 private lesson per coach per week. Your lesson will be canceled and refunded if you book the same coach for 2 or more lessons in the week.